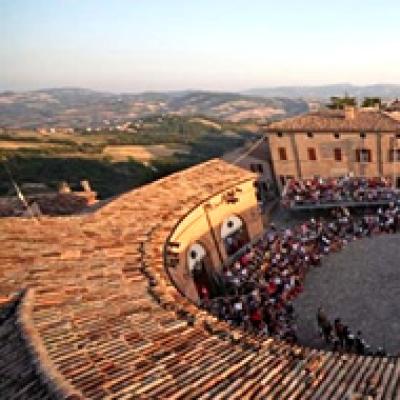 Mondaino
Excursion
Departure by bus from Misano in the afternoon from Monday to Friday.
Reservation required.

Through the streets of the village and the village, with a guide in medieval clothes, you will reach the ancient Porta di Sotto mill
to discover the processing of Fossa cheese where you will taste typical local products.